SAFETY INNOVATION EXCELLENCE
WIDE RANGE OF QUALITY SCAFFOLDING SERVICES, HIRE AND SALE
We constantly strive to deliver professional and prompt scaffolding services for a broad range of construction projects including commercial buildings, institutional and civil projects as well as residential houses ; with Safety and Quality being our top priorities. We specialise in Scaffolding, Propping, Shore loading and mobile scaffold to meet the specific requirements for each of our clients projects. No matter how big or small the project, our aim is to provide the best service and quality scaffolding for our clients at a cost effective price range.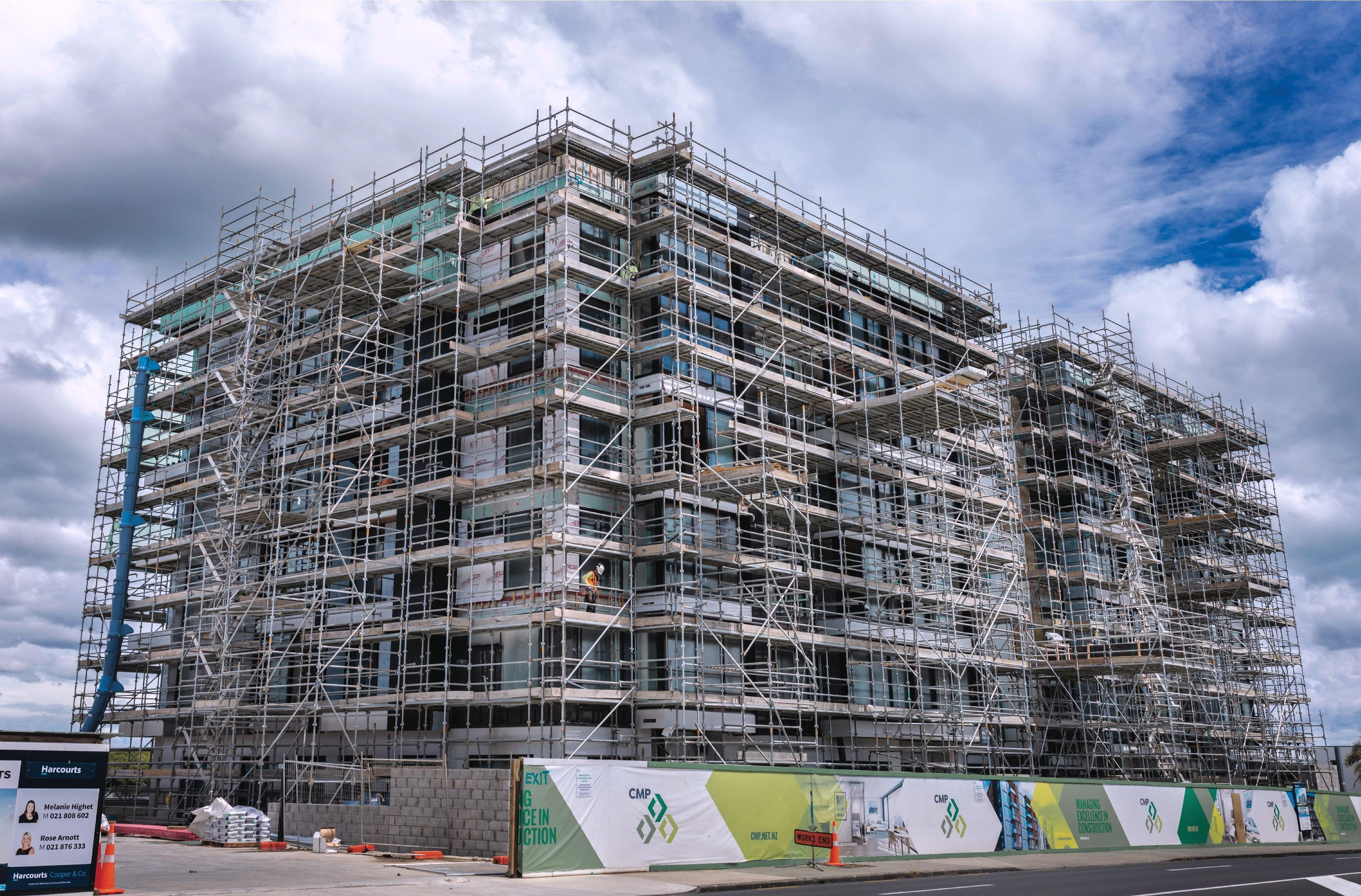 Established in 2006, D&C Scaffolding Group Ltd (DC Scaffolding) started as a scaffolding hire and sale business. Today D&C still operate with the same team and are always looking at ways to improve our safety, quality and customer service. Our company has worked with numerous construction companies in Auckland, Tauranga and Christchurch and completed a large number of commercial, industrial and residential projects. We look forward to sharing our vision and core values ; Safety, Innovation and Excellence with our clients and their projects.
We mainly use Kwik Stage system to complete the erection of external access scaffold for all commercial buildings as per clients' specific requirements. The scaffold provides a safe and excellent access and edge protection for all the workers on site to complete the works on external walls, windows, and roof.
From new residential houses to roof and claddings replacement and weatherboard paintings of existing houses, we can work with our clients and provide safe, simple and cost-effective scaffold solutions. We tailor to clients' specific requirements and deliver scaffolding to the construction or maintenance programme.
ROOF OVER AND SHRINK WRAP
We provide full encapsulation scaffold with shrink wrap to achieve weather tightness and dust containment. This allows our clients to work throughout all seasons of the year and speed up the progress of their projects whilst preventing contamination. The roof over system is designed and signed off by our experienced engineer team.
PROPPING AND SHORELOADING
We supply with quality heavy-duty scaffold equipment and cost-effective solutions of formwork including propping and shoreloading to help our clients support concrete slabs and beams as per engineer design. We have the experienced and skilled workforce and strong health and safety management systems in place to ensure the propping and shoreloading are completed in accordance with the HSW Act whilst meeting the project requirements.
Estimator / Office Manager
Lei Chen
lei@dcscaffolding.co.nz
027 203 4900
Operations Manager
Tewi Mahaki
tewi@dcscaffolding.co.nz
021 683 133
Project Manager
Lewis Farrell
lewis@dcscaffolding.co.nz
027 200 1701
Director
Normand Liang normand@dcscaffolding.co.nz 021 729 748
Business Development Manager
James Liang james@dcscaffolding.co.nz 021 295 9840
Copyright © 2021 D & C Scaffolding Group Ltd - All Rights Reserved